Remember, you are attending the funeral services for an American hero so please dress appropriately. Depending on the climate, the clothing worn can change dramatically. The best advice or rule of thumb is wear what you would normally wear when riding. The best way to illustrate the dress code is to tell you what is not acceptable. Then, what is acceptable will be just about everything else.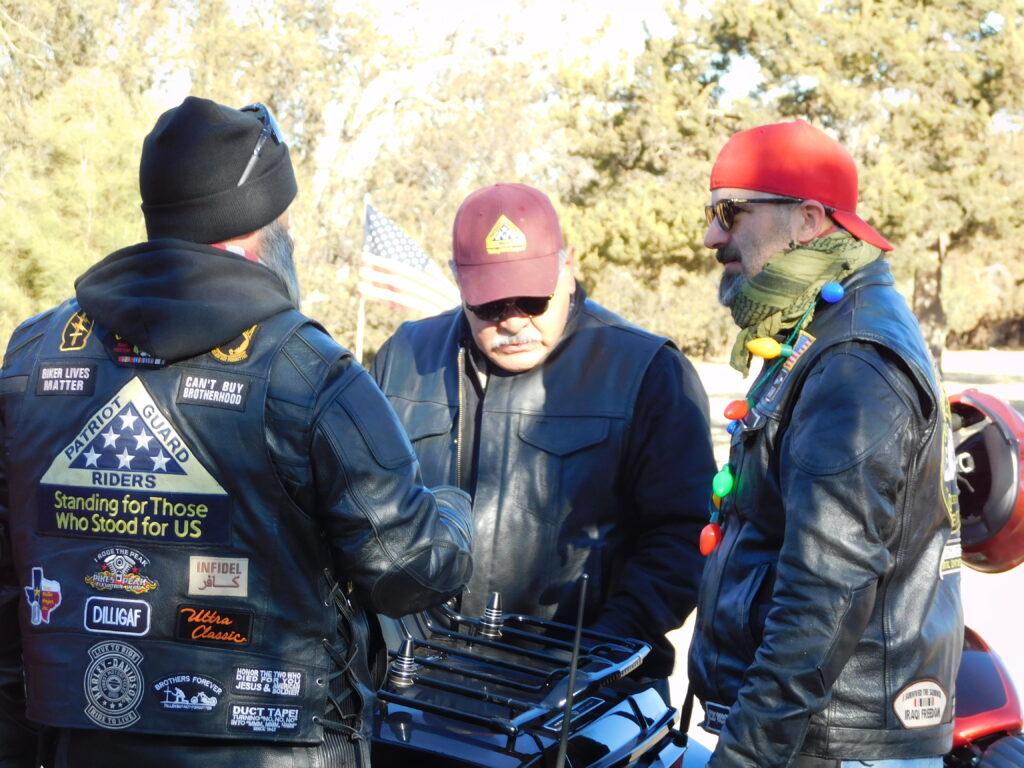 Items considered permissible:
Jeans, leather tops and bottoms, chaps, boots, vests displaying motorcycle groups/clubs, sunglasses, do-rags, baseball caps and normal motorcycle attire.
The following are considered unacceptable:
Shorts of any kind
Tank tops
Halter tops for ladies
Sandals or flip-flops
Any clothing or other attire which contains ANY offensive language, statements or remarks (the only exception to this is patches on motorcycle vests)
Any clothing that emphasizes the male or female anatomy is considered offensive and should not be worn.